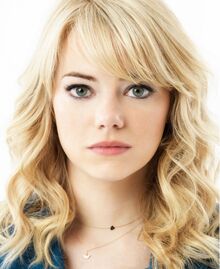 Sarah McKinnon was the sister of Adam McKinnon. She was killed in the conference for Magic For Peace by Death Eaters on November 2nd, along with 86 others. She had an elder sister named Audrey, Felicity, an younger sister called Frances and an younger brother named Donald. She was the best friend of Samuel Dearborn, who was also murdered at the conference. She was also Adam McKinnon's sister, and had a very close relationship with him. When she dies, the whole family is plunged into turmoil.
Ad blocker interference detected!
Wikia is a free-to-use site that makes money from advertising. We have a modified experience for viewers using ad blockers

Wikia is not accessible if you've made further modifications. Remove the custom ad blocker rule(s) and the page will load as expected.