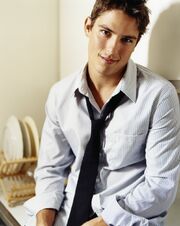 Luke Harper was a Ravenclaw at Hogwarts.  He harbored a great sense of loyalty to his brother, Logan Harper, despite the older boy's Dark doings.  He dated Lily Evans (who he deemed "Flower") for half a year, though she eventually cut their relationship off, a couple months after the death of his father. Later his brother was killed by auror Jack Lathe, and he left Hogwarts to go on trial for possible involvement with Logan's Death Eater schemes.
Ad blocker interference detected!
Wikia is a free-to-use site that makes money from advertising. We have a modified experience for viewers using ad blockers

Wikia is not accessible if you've made further modifications. Remove the custom ad blocker rule(s) and the page will load as expected.