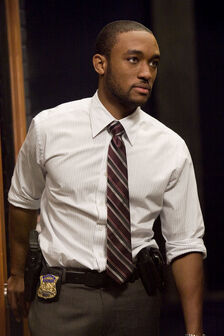 Kingsley Shacklebolt
is an auror and a
canon character
in the Harry Potter books. He was a former Gryffindor at Hogwarts School of Witchcraft and Wizardry, though his school years are unknown.
In The Life and Times he is the elder brother of Donna, Bridget , Brice and Isaiah Shacklebolt. He was orphaned as a teenager and now has to provide income for his remaining family. 
Ad blocker interference detected!
Wikia is a free-to-use site that makes money from advertising. We have a modified experience for viewers using ad blockers

Wikia is not accessible if you've made further modifications. Remove the custom ad blocker rule(s) and the page will load as expected.